Our health checks
Tests included: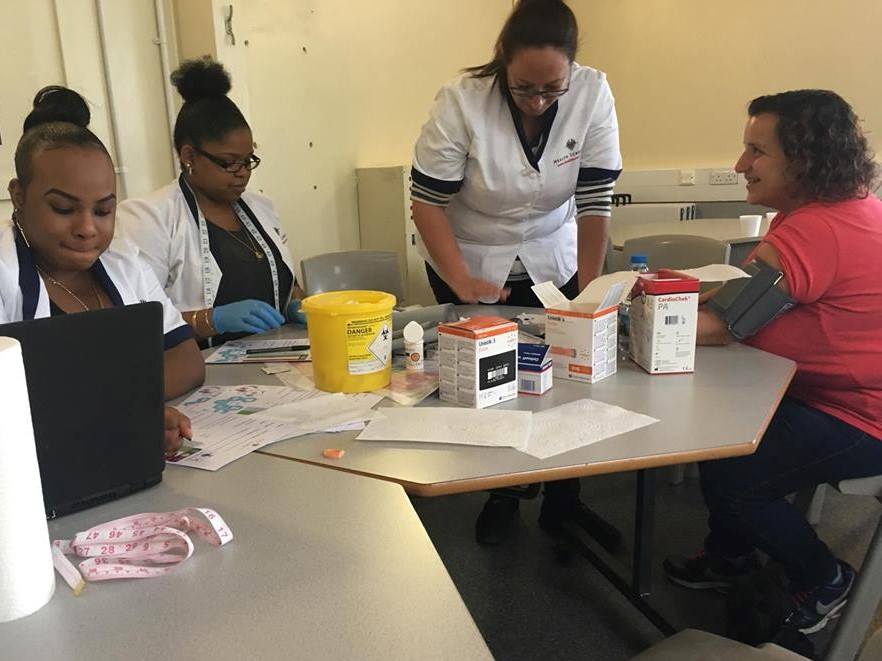 Personal medical history and lifestyle questionnaire.
Height and weight measurements.
Body Mass Index (BMI) calculation.
Body fat percentage.
Waist circumference.
Hydration levels.
Blood glucose test (diabetes risk Leicester tool)
Cholesterol test
Analysis of nutritional status.
Blood pressure.
Heart Beat.
Understanding your Lifestyle Health Assessment.
Risk of cardio disease.
Outline of Test:
CHECK STRESS LEVELS
We all feel stress from time to time. However the volume, frequency and how we manage this stress is key to our health and wellbeing. During the Health Assessment, and from your pre-assessment questionnaire, we will assess your psychological stress levels and then using cutting edge technology, we will measure your physiological response to stressors and cognitive performance. We will then discuss techniques to help you respond better during stressful situations to improve your emotional wellbeing.
CHECK DIET AND NUTRITION
We're constantly told what we should eat, but what's right for you, personally? Using our innovative and engaging dietary analysis based on the clinically validated Mediterranean diet, we will provide you with a detailed assessment of your nutritional habits so you can understand the key strengths and weaknesses of your diet and know what changes need to be made.
CHECK DIABETES
Over half a million people in the UK have diabetes without knowing it. We will look for risk factors by measuring your blood glucose (sugar) level and analysing your urine. Our clinicians will then discuss your results and help you manage your blood sugar levels through exercise, nutrition and other lifestyle changes to reduce your risk of developing diabetes in the future.
CHECK CHOLESTEROL
Your heart is your body's most vital organ, so make it healthier with a few simple checks. Our blood test will assess your cholesterol level, whilst our clinicians will work with you to help lower your risk of cardiovascular disease by implementing healthier behaviours.
CHECK POSTURE
Back pain is very common and is estimated to affect up to 7 out of 10 of us at some point in our lifetime. How you treat your back can determine whether you will have to live with long-term pain. We will assess your posture and help you make positive changes to your work and home routine to avoid back pain.
CHECK FITNESS
Using your test results and our discussions with you, we will assess your fitness levels. You'll then have a coaching session with your Physiologist to help you identify any changes you need to make to your diet, exercise levels and lifestyle.
CHECK LIFESTYLE GOALS
It's no good having a list of test results without the knowledge and motivation to make lifestyle changes. Your Physiologist will give you a one to one coaching session and will make sure you leave with a lifestyle programme to suit you.